Bachelor's degree courses
The Department of Foreign Languages offers its own unique undergraduate course – English in Electrical Engineering and Informatics (BA). Read below and find out more!
English in Electrical Engineering and Informatics (BA.)
Raise the bar: get two qualifications in one degree!
Get the edge and enrol in a study programme so far unheard of in the Czech Republic - English in Electrical Engineering and Informatics combines linguistic and technical studies, which will give you the much sought-after interdisciplinary background.
During the course of your studies you will master the English language on C1 level and in addition to that we will throw in a couple of subjects focused on professional technical English, a little bit of linguistics, and translation theory. You will thus have a precise idea of how the English language works. You will also take some science and technology subjects (such as Physics, Maths, Programming, and Communication systems), which no graduate can do without.
When you finish your degree, you will be a proficient English user with solid theoretical background and no stranger to electrical engineering and IT, which will easily land you a job with any top tech company.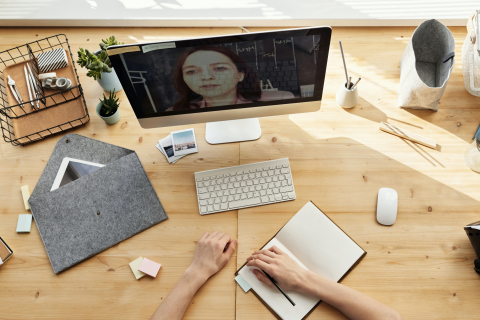 More information
For more information about Open days, applications, entrance exams, etc. go to the faculty website. 
Did you know that ...
the main language of instruction in this programme (as well as the language of your thesis) is English?
some technical subjects are tought in high-tech labs?
technical subjects in our programme are at the core of most study programmes at the faculty?